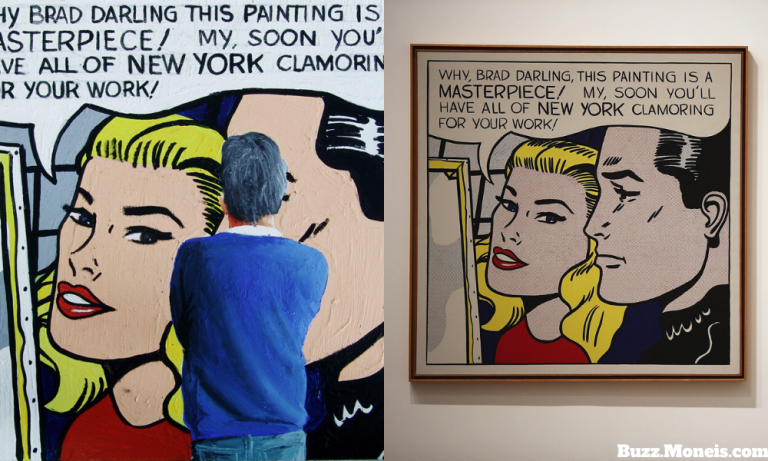 Price: $165 Million
Coming in the 10th spot is Roy Lichtenstein's 1962 pop painting "Masterpiece". Exhibiting Lichtenstein's classic Ben-Day dots and narrative content within a speech balloon, the painting is regarded to be "superbly witty and yet eerily prescient" by Time Out website.
In the painting, a blonde girl is shown talking to a black-haired guy. In the female's speech balloon, her remark reads "Why, Brad darling, this painting is a masterpiece! My, soon you'll have all of New York clamoring for your work!"
In 2017, Hedge-fund billionaire and avid art collector Steve Cohen purchased the painting for $165 million.