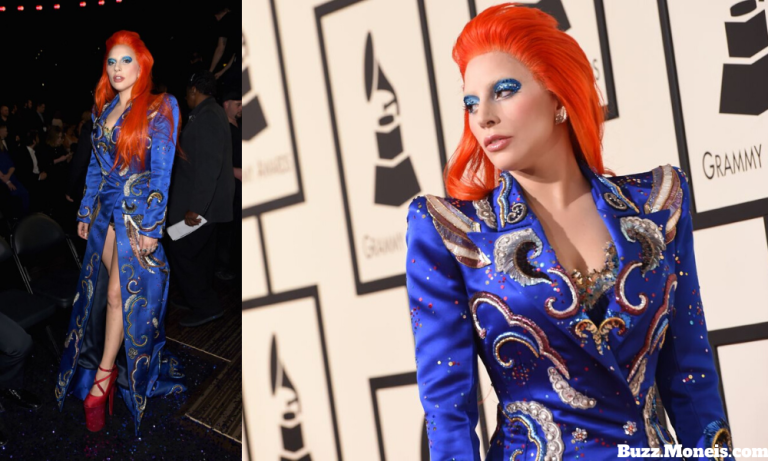 Cost: $28,000+
Nearly everyone would agree that Grammy's 2016 made its mark on the public consciousness. Not only is this the year that Taylor Swift won the Album of the Year for her 1989, but it was also the event in which Lady Gaga stole the attention of many with her incredible David Bowie tribute outfit.
Appearing with a blue, shoulder-padded Marc Jacobs embroidered suit, Gaga yet again made it into the headlines. Not only did she walked on the red carpet mimicking the late artist's trademark blue eyeshadow and flame hair, but she also paired the suit-like dress with some Lorraine Schwartz jewels and an absurd pair of high platform heels.
Although the popstar didn't confirm the cost of the dress, sources confirmed that it takes at least $28,000 to buy an exclusive dress from Marc Jacobs, and surely, the dress of Gaga might have taken a lot more than that to be designed and purchased.